The Year of Rooster has been pasted, and the Year of Dog is coming. This afternoon, the 2018 Spring Conference of Giant Holding was convened. The President and General Manager Mr. Qian jiang, other leader from each Giant company, as well as the almost 700 staff participated.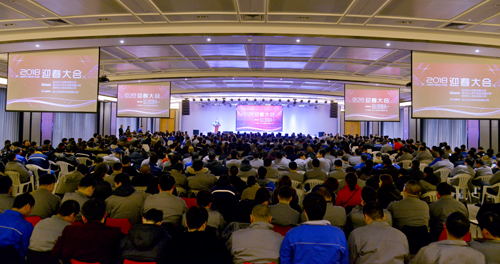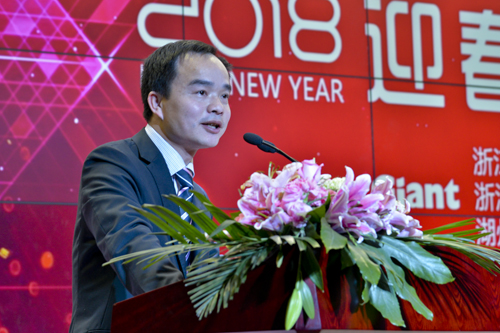 Five Years
Five years of hard work, five years of passion, five years of solidarity, and five years of youth. The company rewarded the golden rings to the staffs who had been working for 5 year in Giant, thanking their company and efforts, and wishing them to grow in the Giant family and shine more brilliance in their future career.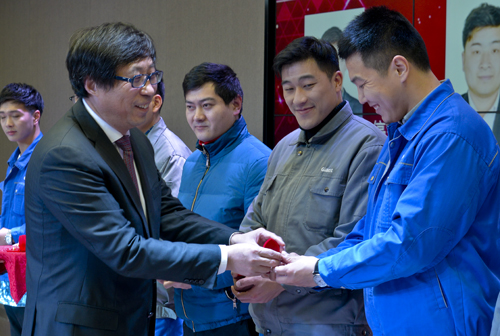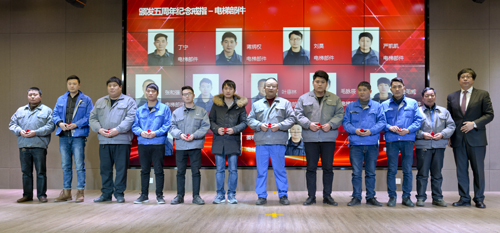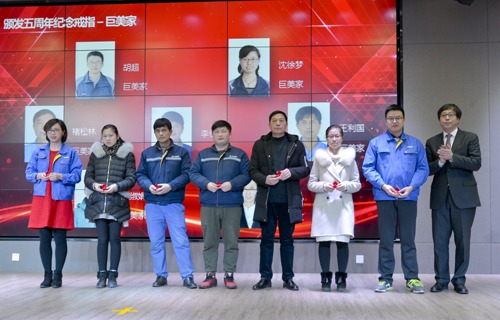 Safety Summary
The responsibility of production safety is more than everything. The Deputy General Manager Mr. Gao Yu gave the report on annual safety work. In the New Year, he hopes that the whole staff can unite their minds, enhance their understanding, consolidate their responsibilities and strengthen measures to ensure the effective implementation of all tasks in the work safety, so as to achieve company safety, staff safety and family safety.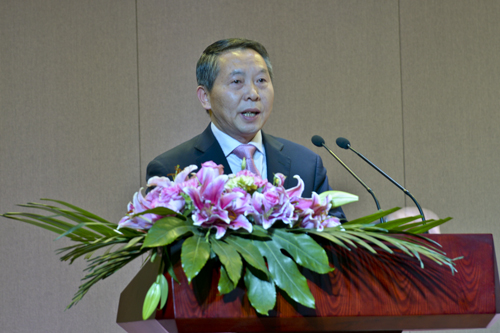 Chinese New Year Speech
The company President and General Manager Mr. Qian jiang gave a speech. He recalled the memorabilia of past year, and pointed out that the company is in active transformation and is facing good market opportunities. The company has made great progress in 2017. The New Year opens up new hope; the new process carries the new dream. In the new 2018, we are ready to catch up, embrace opportunities and develop our advantages, and we will successfully accomplish all the key tasks.
Review the change and growth in 2017, with the confidence and hope in the New Year 2018, along with the challenges and opportunities, the company will open a new picture, create a new future, and strive to achieve the company vision of "Becoming an everlasting and happy enterprise with global competitiveness."!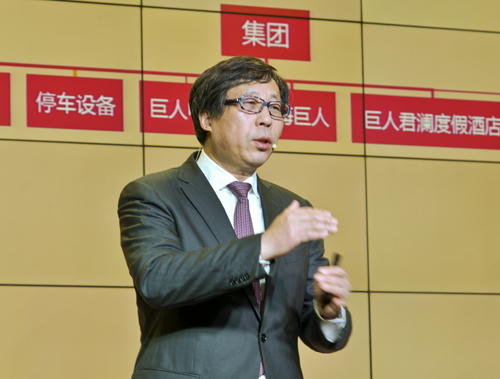 New Year Show
After the summary conference, a theatrical performance with joy and festivities opened the curtain, songs, dances, magic, and sketches... Wonderful performances showed the versatile skills of company employees, and also showed their fighting spirit.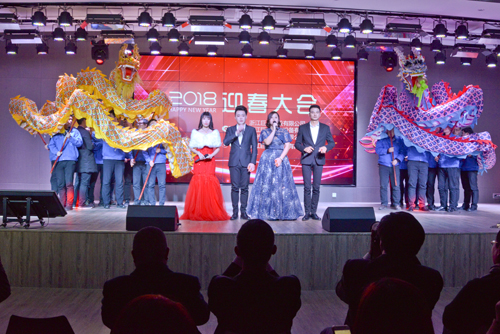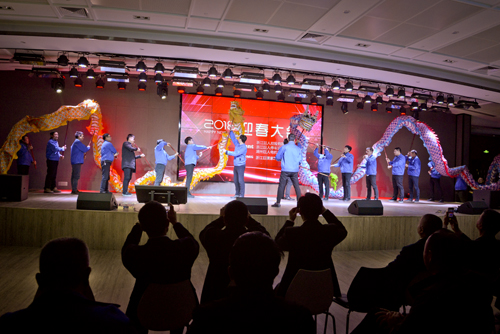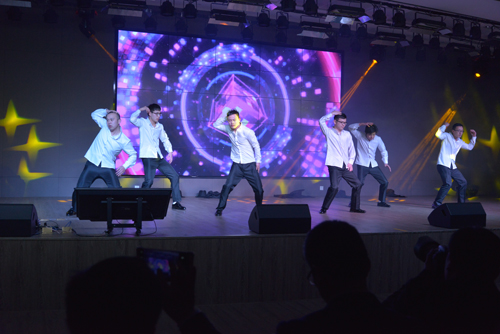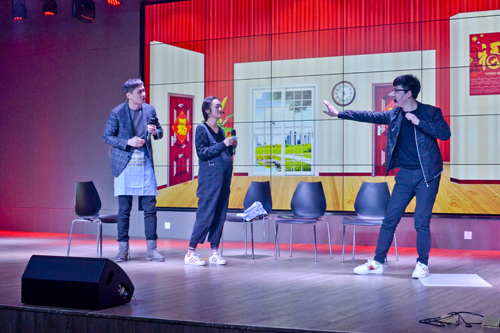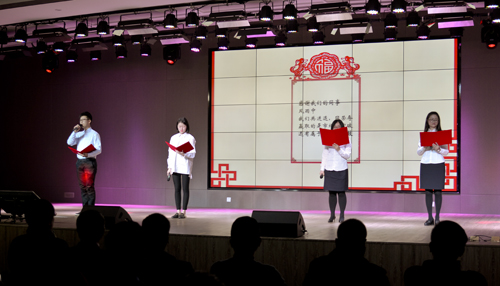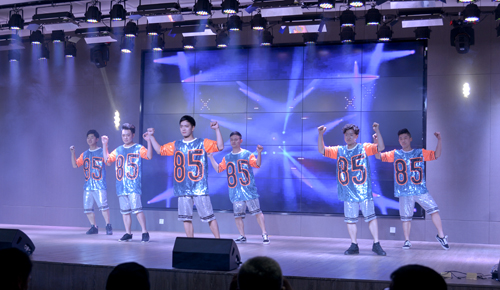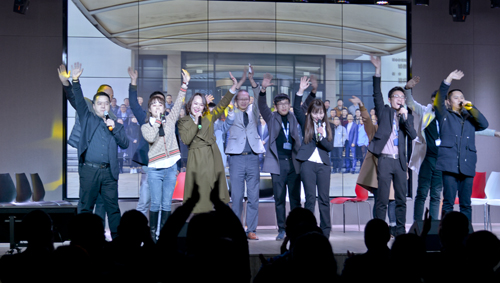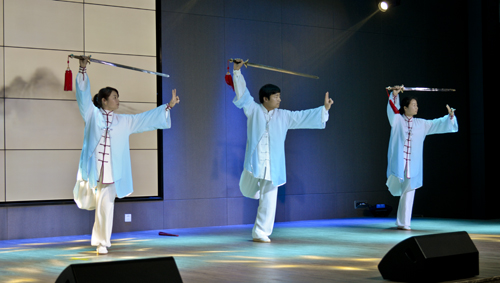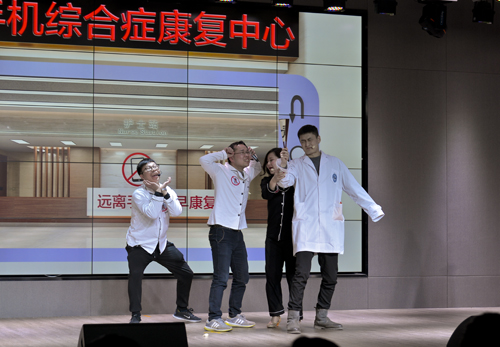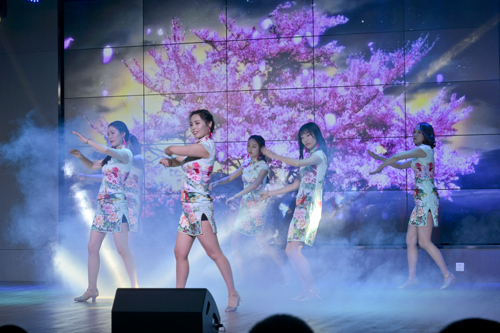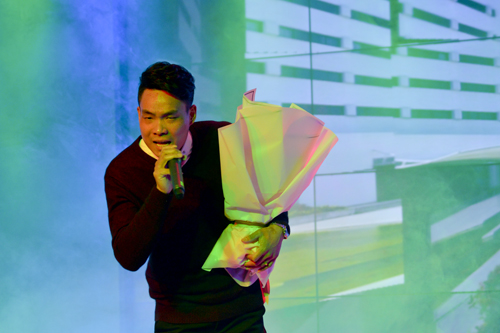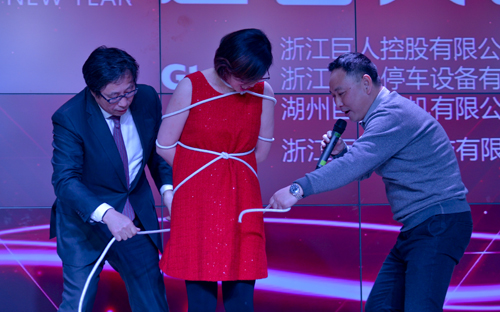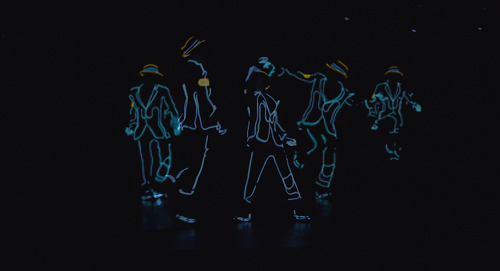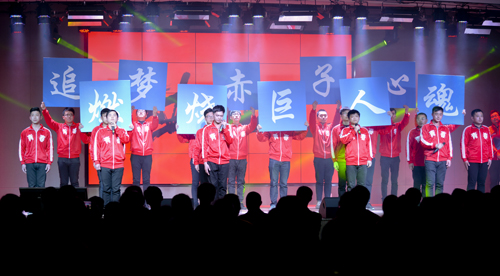 Evening Banquet
The wonderful evening banquet opened on the best wishes by the chairman Mr. Qian jiang. The impromptu performance and luck draw made the dinner Full of joy. "Tonight, let us hold in hand and toast for the new tomorrow." In the midst of the laughter, Giant Holding Celebrating Party of 2018 ended successfully.