On the afternoon of April 15, 2017, the Deputy Secretary of municipal Party committee and acting mayor of Huzhou, Sanxiong Qian, the vice Mayor Lixin Dong, and the other leaders visited Zhejiang Gimig Technology Co., Ltd for survey and reach. They had a spot investigation on the production and operation of the company.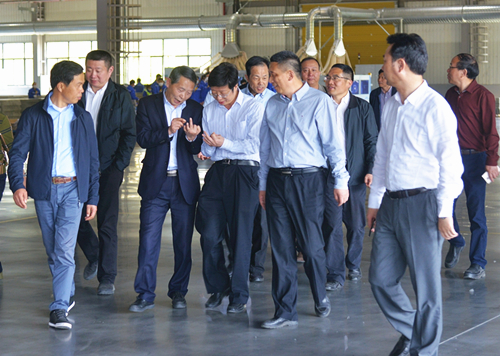 They walked into the workshop and asked the development of the enterprise. After visiting the production process and production line, Mr. Qian Sanxiong fully affirmed the actions that Gimig had devoted to on producing and developing the green, environmentally friendly, and recyclable products. He hoped Gimig fully play the advantages of talents and technology, seize the development opportunities, and increase the market share on the field of green home products.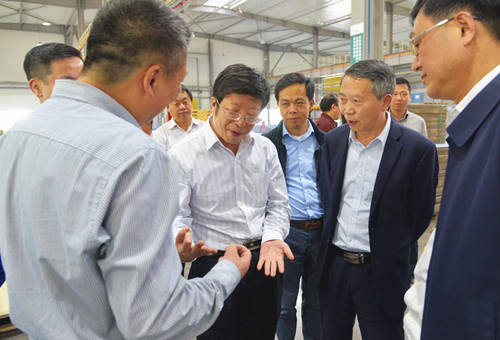 Mr. Qian Sanxiong emphasized that the government will continue to increase the support on new projects and foreign cooperation, actively help the enterprises solve problems, and assistant the enterprises develop faster and better. He wished that Gimig maintain a good momentum of development, and contribute to the regional economy and industry development.