It was a sunny day in winter Shanghai. On the afternoon of December 26, 2017, Shanghai R&D Center Building of Giant was officially opened. More than 30 colleagues from Giant Holding and her subsidies such as Giant Industry (Shanghai), Gimig Technology, Giant Parking, and Giant Motor gathered here and held a simple and joyous ceremony.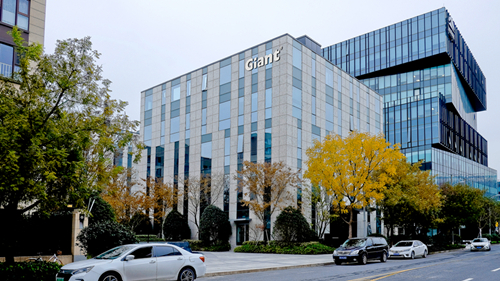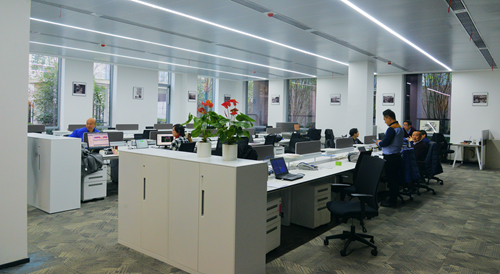 Hongqiao CBD is a main development area during the "12th Five-Year" period of Shanghai. Relying on the advantages of all kinds of traffic resources, it becomes an urban traffic hub center of eight types of transportation such as aviation, high speed rail, intercity railway, long distance, subway, etc. Meanwhile, it is an important gateway for displaying the style and features of Shanghai city and even the modern city of China.
Shanghai R&D Center of Giant locates in the core of Hongqiao CBD, closes to Hongqiao transportation hub, connects the subway and bus, and accesses to the city center business district. Giant Holding and her associated Shanghai institutes have entered in this independent 5 levels office building.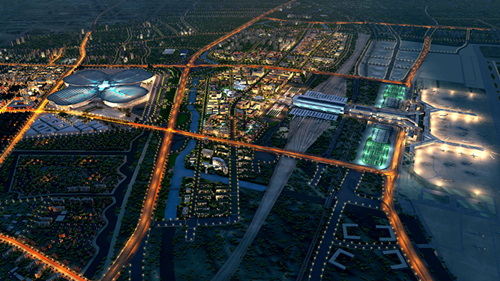 The root of scientific and technology innovation is talent. Shanghai, on the road of building a global influence innovation center, has got the natural advantages on the scientific and technological talents. Just like the Chairman Mr. Qian Jiang said, the establishment of R&D Center met the needs of company development, and reflected the determination of long-term development in Shanghai.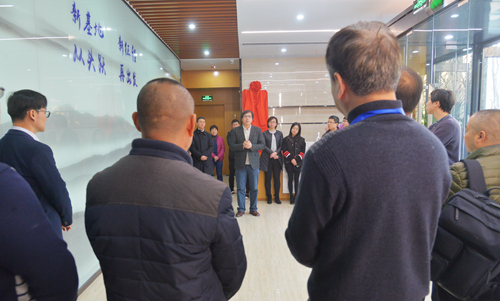 The Deputy General Manager Mr. Gaoyu and CFO Ms. Zhou Lifen unveiled the new building, which symbolized the completion of the R&D Center, and a new journey and chapter of the company.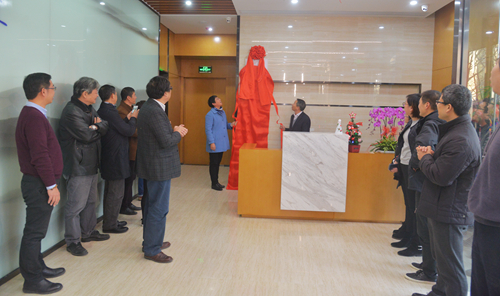 The company is at a new start point at the present, so she is needed to connect to Shanghai more than ever, and needed to attract partners and talents more than ever. The company has set up the R&D Center in Hongqiao CBD this time will certainly become an important milestone in the history of Giant.
At the end of the ceremony, the Chairman Mr. Qian Jiang opened champagne for victory and auspicious happiness. Relying on this new working space, the company will continuously optimize the high-end innovative talents, introduce cultivation mechanism, and devote to meet the real demands for a new generation of talents. In the advance-equipped office, agglomerate all kinds of talents, share the new experience of science and culture, and enjoy the interest of work and life in this cosmopolitan metropolis.